As previously announced – we have picked a date for the 2020 Junk Run – namely Saturday, August 8th, 2020.
This date was was of course selected by a rigorous process involving trained scientists, a quantum computer, sixteen monkeys, a dart board, a calendar, a farmer's almanac, two goalie helmets and 3 rolls of duct tape.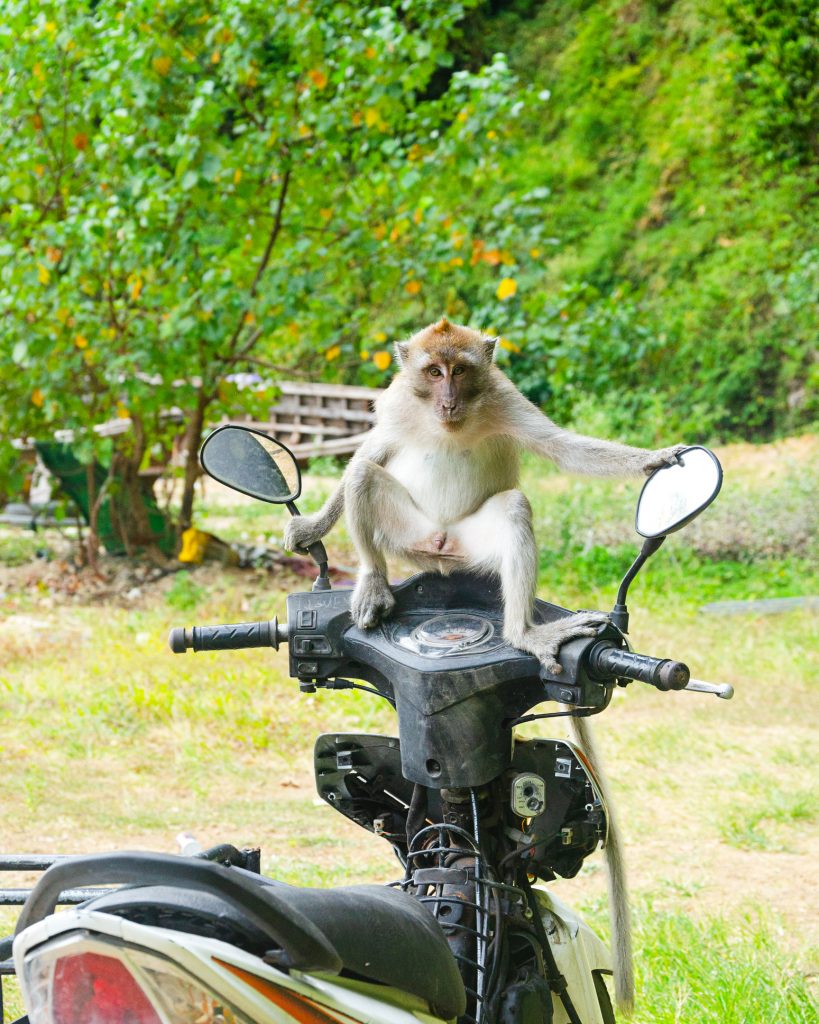 No monkeys were harmed during this process, however six Scoottoronto editorial assistants were hospitalized for various ailments. We're pretty sure they'll be fine, or at least easily replaced, so it's all good.
The Plan:
Registration: We will be holding a registration to help give us numbers and charging a minimal fee. (This is strictly to cover costs.) This will cover a T-shirt, a portion of the Saturday night group campsite, and a basic information package. We have to confirm some costs, but we will be aiming for a minimal amount – think $30-40 (This is subject to change once we have confirmed things like the group campsite costs.)
Registration will be opening towards the end of March, 2020.
Given we are likely to have a smaller group (we have 3 confirmed riders, and we hope to have more, but given the…. odd…. nature of this event, it isn't likely going to be a massive group.)
The weekend of the Event: We will be meeting up at the start point (which should be near the trail access point near Kearney, Ontario at 9am Saturday, August 8th. This is a 3-3.5 hour drive by car, so if you are planning on riding your machine up to the start, best be prepared and head out early on Friday.
We will then be heading west along the Park to Park trail – seeing just how much we can do of the trail during the day – finishing up at 8pm at the latest at Killbear Provincial Park, where we will have campsites for registered participants. We will be providing a BBQ dinner for registered participants as part of the registration fee.
The Ride Itself: The Park to Park trail is a multi-use trail (mostly, the Muskoka portions are non motorized use only, and some smaller sections branching off may have motorcycle restrictions – leaving approximately 180km of trail which is both on and off-road. This is mostly old railway bed trail.) This means we will have to give way to ATV drivers and dual sport/dirtbike riders – as it is *very* unlikely we will be doing anything close to their speed.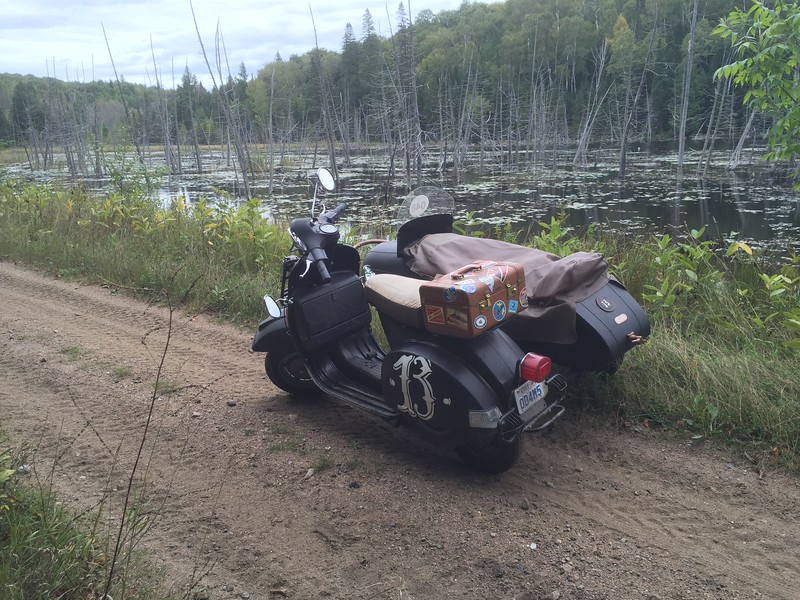 We will be doing this as a "Ride your own ride" type event. Go at your own speed – it isn't a race, and the only thing you win for riding more trail than anyone else is bragging rights, and a crappy home made trophy constructed entirely out of junk. We're also riding scooters, so the people you can successfully brag to is probably limited. So if you are getting too beat-up by the trails, there will be multiple opportunities to divert onto nice reasonable pavement like sane people.
And there definitely will be points at which a diversion may be needed – while scooters can handle surprising things (soft sand, gravel, single track) – they may get stopped by a steep enough hill, deep mud, or deep water as scooters will not exactly be capable of fording very much depth – especially those with smaller tires and less ground clearance.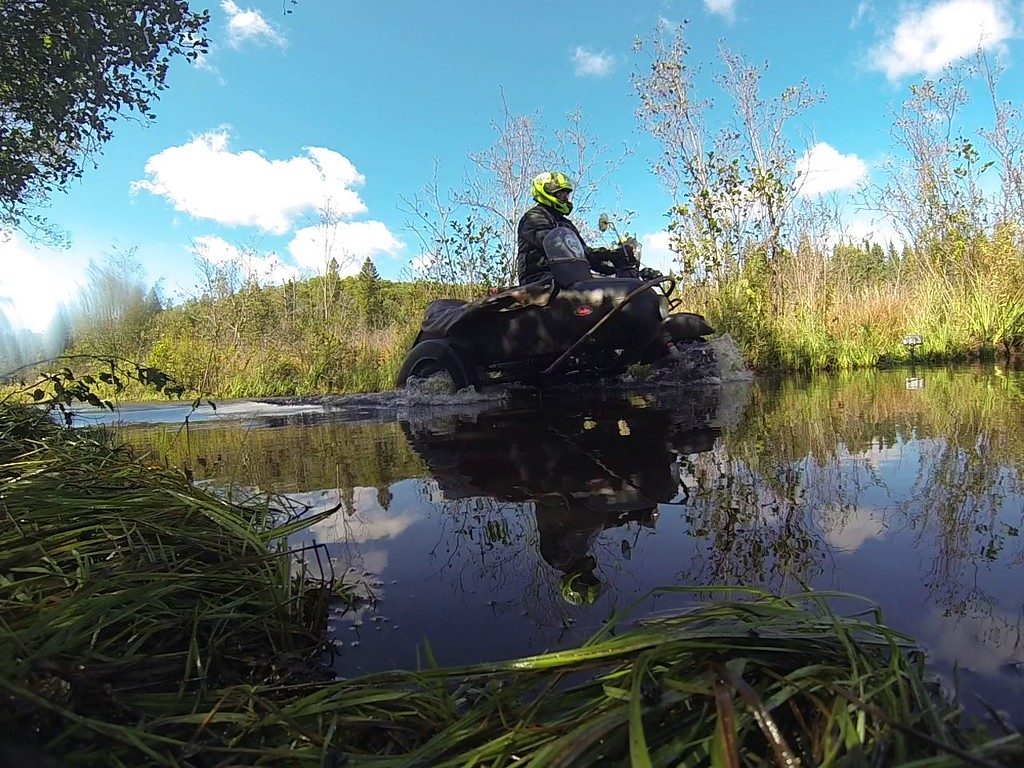 We're buying junk machines to beat up on them, but nobody wants to push a machine out after dumping it into deep water after all.
So we'll be bypassing anything the machines can't handle.
The organizers will also be bringing a trailer, so we can assist if your machine breaks down – though it may be a lengthy delay as we'll have to finish the ride (and we'll be riding sweep so we can assist riders if needed) and then get to the campground, retrieve the car and trailer and then get to you – so we recommend *highly* having something like CAA+ or another motorcycle tow service.
You are responsible for machine sure
Things to Bring:
Spare Gas – depending on the capacity of your scooter
A riding buddy. Don't have friends that insane? You can ride along with us. For safety reasons, we would *highly* recommend everyone have someone riding along with them.
Water/Snacks – you'll be surprised how much work it is throwing a city scooter down an ATV trail. Keep yourself hydrated and have something to give you a bit of food energy along the way.
Bug Spray
Suntan lotion
Duct tape – it might sound odd, but there is a decent chance *something* on your machine is going to come loose.
Cellphone
Trail map – you can buy this from HERE
Insurance, registration, plates, etc – your machine *must* be road legal to ride the Park 2 Park trail.
Trail pass – everyone must buy their own trail pass (This is done for any riders who might already have a trail pass to save costs.) You can purchase this online HERE, or at local vendors – but given the early start and long drive up if you live around Toronto, you may want to get this early.
Saturday Night
Saturday night will be group camping at Killbear Provincial park. (Assuming we can get the site booked as soon as registration opens in March, otherwise we may change plans slightly.) We will be providing a BBQ dinner for all registered riders, and will be sharing the Scotch our Editor won during the very last "Mad Bastard Scooter Rally" in 2019 – the Rob Harris Spirit award. You'll be basically drinking history. Wood barrel aged history.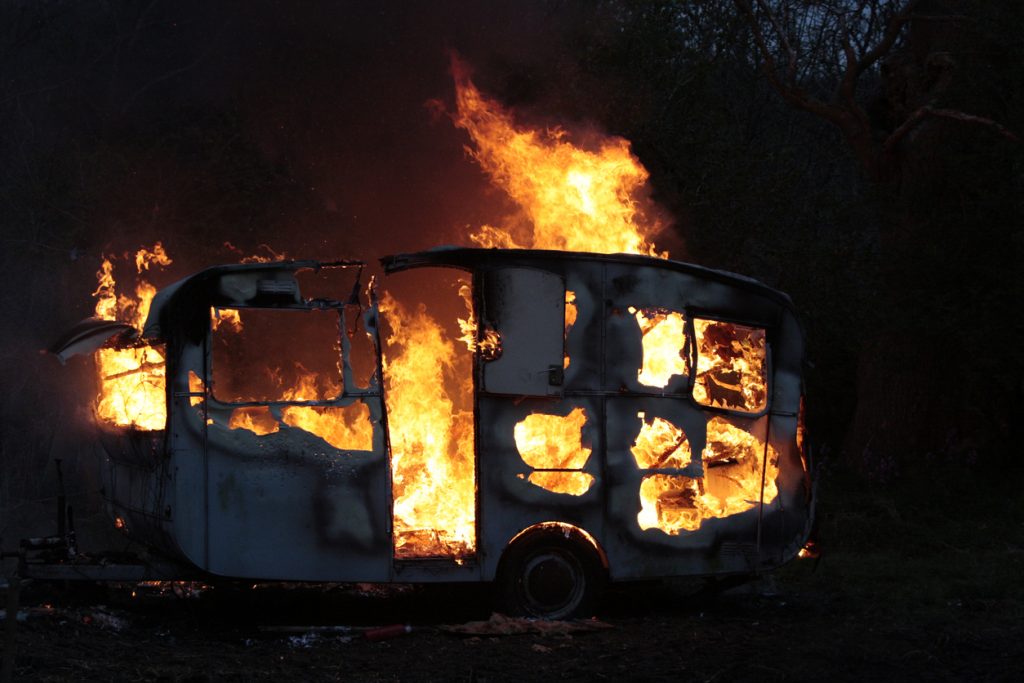 This will be a chance for all of us to celebrate how awesome we are – how we did something that many people would think is impossible just because we could. And we get to do it with fire and meat and things.
Which is what makes a party in my opinion.
will then be presenting the "Junk Run Junkmeister" trophy, which will be constructed from…. umm…. junk.
The winner will be chosen based on several criteria:
Insanity of your ride. (So long as it's mechanically safe.) Bringing a moped to do 180km offroad? Bonus points. Picked up trash along the way? (As part of the ride, we'll be trying to clean things up – this may be a challenge since the trail organization does a great job of cleaning things up – but we'll see what we can get.) Bonus points. Cosmetically challenged machine? Bonus points.
The "Junkmeister" trophy has no cash value. Literally. All judging is final, unless we say it isn't.
If we get any sponsors, we will hand out any swag they give us as well – but don't hold your breath as it's a tiny event and we're frankly crap at soliciting things like that.
Questions?
If you have any questions – feel free to use the Scoottoronto contact form to ask. We're also open to suggestions, or even just an email indicating you are interested in coming along.
We'll also be picking a date when the weather warms up for a meetup if people are interested – so you can join us on a patio and give us your ideas for the event!
Keep an eye out for further updates – the planning continues. Send us any questions as well, we hope to hear from you, our fellow less than practical moto-scooterist brothers and sisters!