We've posted this in our events area, and mentioned it a few times – but shortly we'll be going to #TheMotoSocialCamp event.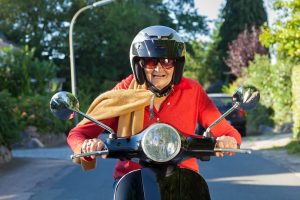 This (from all reports) will be a chance to get out and meet with other riders of all kinds, from dual sport to cruiser to scooters – and also a great way to contribute to an important cause – youth mental health issues.
We have a donation site for scoottoronto's participation in this event up through the charity involved – Jack.org.  If you feel like contributing to an often neglected and *very* important cause, please donate a few bucks.  (Scoottoronto does not receive anythiing for participating – in fact we've donated ourselves.)
https://jack.akaraisin.com/MotoSocialCamp/Scoottoronto
#TheMotoSocialCamp is a weekend event at Picton Airfield in Picton, Ontario – from September 7th to 9th, 2018.  It features food by celebrity chefs such as Albert Ponzo, Jamie Kennedy and Alexandra Feswick, camping in a WW2 era airfield, and the picturesque scenery around Picton, Ontario.
Plus if you see my scooter  and I still have some left, you could get a (inexpensive and made by lowest bidder) piece of Scoottoronto Swag!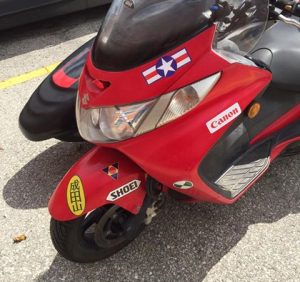 (Sticker or T-shirt, while supplies last, may cause massive allergy or genetic mutation including gigantism.  Also the sticker may be cursed.)
Hope to see you out there!
Jamie L.