Just a quick update on some of our Junk Run preparation.
The Kymco People S200 scooter is about to be taken out of winter storage and we'll be starting prep work on it for the Junk Run.
For the moment, this be mostly adding new tires, perhaps some hand guards, decals (because decals add speed of course) and maybe adding a few home-built pieces of armor to some vulnerable bits.  (For example a skid plate, perhaps attached to the centre stand to give at least *minimal* bash protection to the engine)
I was originally thinking of using scooter 4 season tires as they had a more aggressive tread, but the knowledgeable folks at Studio Cycle Group (www.studiocyclegroup.com) in Toronto came up with some Dual Sport tires that will fit the Kymco – our thanks to Dave and Lee for helping find something that is a perfect fit for our somewhat unusual requirements.
The tires will be a Bridgestone TW9 for the front, and a Bridgestone TW40 for the rear – these are dual-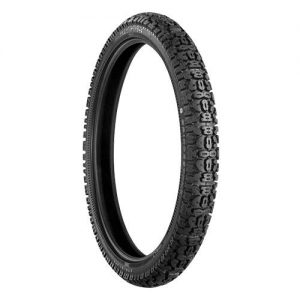 sport/enduro type tires with aggressive self cleaning tread blocks for traction in muddy and loose terrain, but with the ability to give decent performance on street as well.   The order should be in within a day or two,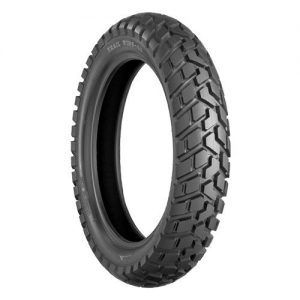 but due to the cold rain over the next couple days I'll probably bring the bike in to get them installed in a week or so.  I'll gladly ride at -10 with my one piece suit and snowmobile mitts, but 3 degrees and rain is about as unpleasant as you can get even with a fully waterproof suit.  Water just has a habit of creeping into any available opening after a while and the cold/wet pavement also ends up being just that little bit extra slippery – no need to punish myself any more than I will be later in the year.
I've decided with my new dual sport tire credibility I'll likely be taking the Kymco on the Overland Adventure Rally
(https://www.facebook.com/overlandadventurerally/).  This is a dual sport rally created by Canadian Dakar legend Lawrence Hacking – and held just west of Toronto.  Well worth attending if you own a dual sport machine, but even with a street bike it is a good time and quite informative, fun and interesting.
After this we'll be doing some other minor mods to the Kymco – perhaps hand guards, maybe a very basic home made bash plate to give minimal protection to the engine and some bits of armor over the odd vulnerable spot.
Not too much armor however – we wouldn't want to break out all sensible and ruin things would we?
After all, the Junk Run is all about the impractical… with a basically stock, cheap and easily abused scooter being the main point of it all.  So while we will do some minor mods, the basic machine will remain stock in terms of things such as engine and suspension.
That's our update for now – more news to come as we continue plans and preparation.